Who could resist having Ariel, The Little Mermaid decorating their little baby girl's bedroom? If you are looking for the ultimate guide in The Little Mermaid nursery bedding and decor as well as tons of accessories to complete the look of your baby's room, then you are in the perfect place.
I've gathered up not only The Little Mermaid baby crib bedding set that is absolutely beautiful for any Ariel fan, but also tons of mermaid decor and accessories to go with.
Disney The Little Mermaid Nursery Bedding Set
This is a 3 piece crib bedding set that includes the crib comforter, a coordinating fitted sheet, and a crib dust ruffle.
The crib blanket features a large Ariel floating under the sea along with her best friend Flounder. There are pink and purple flowers floating along with them and a cute polka dot pattern that brings together this whole set.
The fitted crib sheet also features Ariel with a seashell and flower pattern.
This is a simply beautiful crib bedding set with such vibrant colors in pink, purple and turquoise. There are so many Little Mermaid decor items and accessories that you can pair with the bedding set to really bring your The Little Mermaid Nursery together.
Ariel The Little Mermaid Blanket
Although this isn't a "baby" blanket but is rather a kid's size blanket it can be used to decorate your nursery or just used around the house until your child is old enough to sleep with the blanket.
It is made of a lightweight fleece and measures 45 by 60 inches. To compare most baby blankets are approximately 42 inches by 33 inches.
You could use this blanket to lay on the floor during tummy time for your baby or even to hang off the nursery rocker for those chilly nights with your baby.
The cool thing about buying this blanket for your baby is that it can easily be used as your child's lovey or special blanket as they get older and grow into a toddler and preschooler.
The Little Mermaid Nursery Decor and Accessories
Here is just about any type of nursery decor or accessory that you can enhance a Little Mermaid nursery theme. There is artwork for the wall as well as other baby items featuring Ariel. Be sure to check out all the great ideas to inspire your baby's room.
The Little Mermaid Wall Decals for a Bedroom
Little Mermaid Self-Stick Room AppliquesMore Info
RoomMates The Little Mermaid Peel Ariel Giant Wall DecalMore Info
RoomMates The Little Mermaid Peel and Stick Wall DecalsMore Info
&
Wall decals are a simple and easy way to add the Little Mermaid theme to the walls of the nursery without having to paint any type or mural or stencils.
These are all peel and stick decals that are really easy to use and you can arrange them anyway you want. The giant Ariel one would look great above the crib or on an accent wall across the room.
The decals will apply to any smooth surface including walls and even most furniture pieces and doors as well.
Ariel and Friends Hanging Wall Decor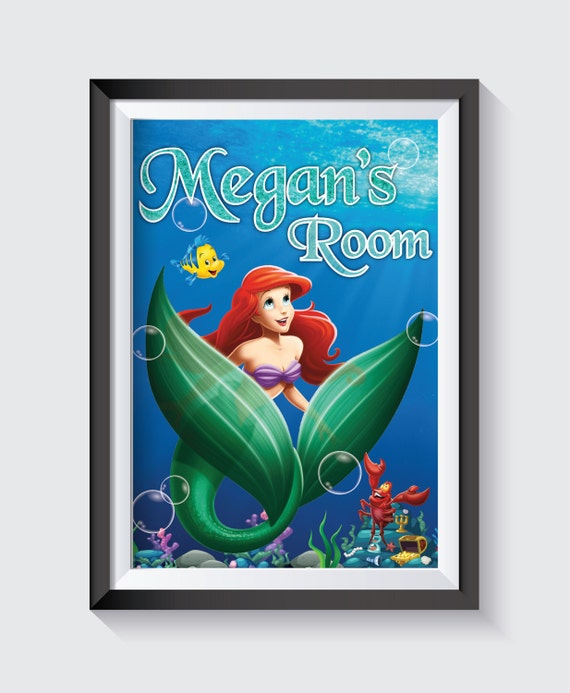 Personalized Ariel Wall PrintMore Info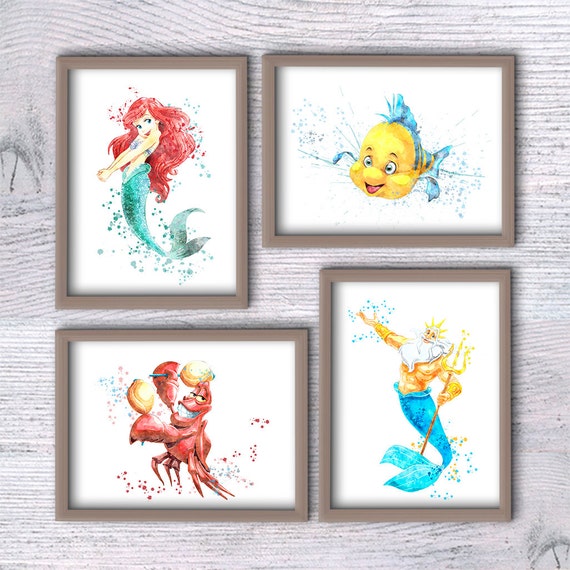 Set of 4 The Little Mermaid PrintsMore Info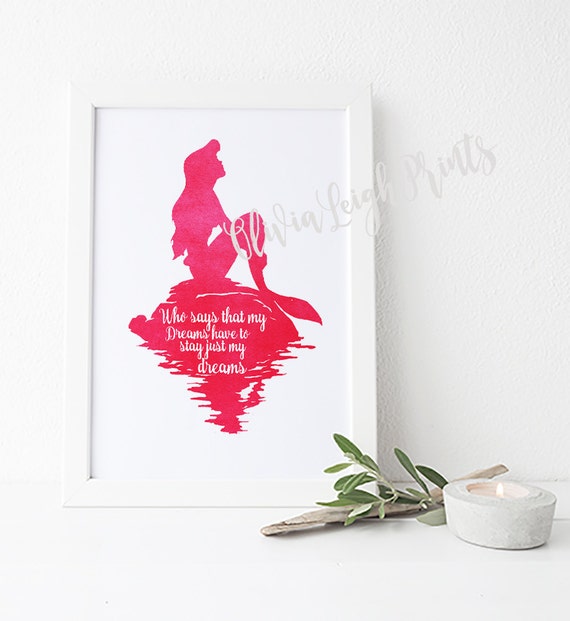 Ariel Quote Nursery PrintMore Info
&
Decorate the walls with these great prints featuring everyone's favorite mermaid princess.
There is even one that you can have personalized with your baby's name to make it extra special.
Some of these prints are for instant downloads in which you can then print them in what size you want and then add your own frame to them to match the look of the room.
More Little Mermaid Nursery Decor Ideas
Here are some more decor items and accessories that would go perfect in a Little Mermaid nursery. There are a bunch of items from an Ariel nightlight to even a special keepsake box that can be used as both a decoration and storage for special baby items.
Disney The Little Mermaid Ariel Night LightMore Info
The Little Mermaid Indoor Door Mat RugMore Info
NEW Disney Princess Ariel Ceiling Fan Light Lamp PullMore Info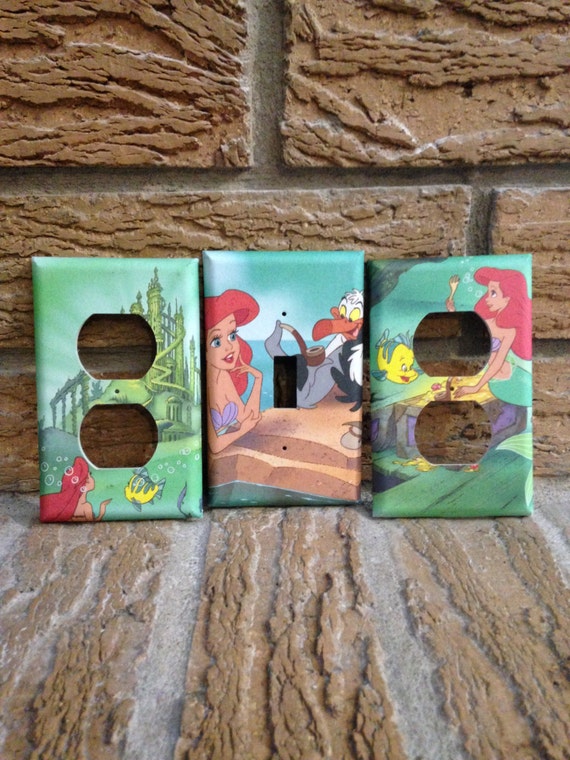 Little Mermaid Switch Cover and Outlet Cover PlateMore Info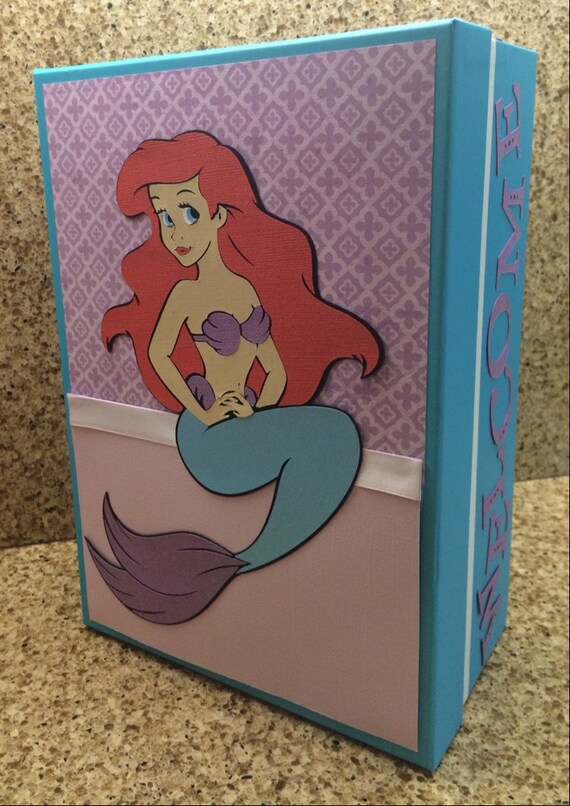 The Little Mermaid Memory BoxMore Info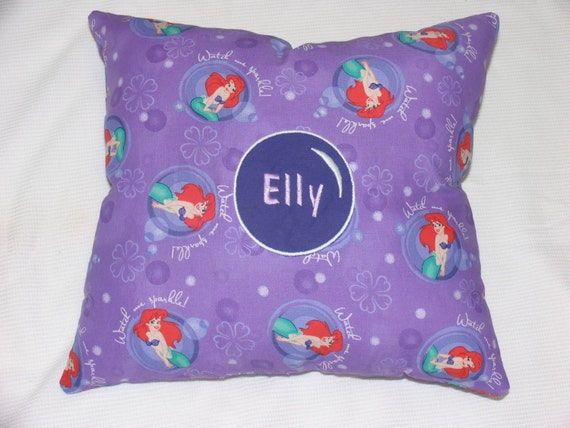 Personalized Little Mermaid PillowMore Info
&
The Little Mermaid Toy Organizer
This would be a great addition to a Little Mermaid themed nursery as it can be used for toys and books when your child gets older, but as a baby you can even store baby items like diapers, onesies, and blankets in this organizer.
The organizer is made of a sturdy wood and then comes with 6 fabric bins to go along with it.
You can choose to use all the bins with the organizer or you use a shelf or two without the bins and use the bins in other areas of the room. For example you could fold baby blankets and place them on the second shelf and then use those bins by your changing table for diapering supplies.
As you can see there are lots of great choices for Little Mermaid nursery decor. Hopefully between The Little Mermaid crib bedding set and all the wonderful decor pieces you are able to put together the nursery of your dreams for your little girl.